Meet The Team
at Dentalcare Bradford On Avon
Dentalcare Bradford On Avon Dental Team
Your dental team is made up of highly qualified, experienced, friendly professionals that care about you and your dental health. Here is some more information about the team: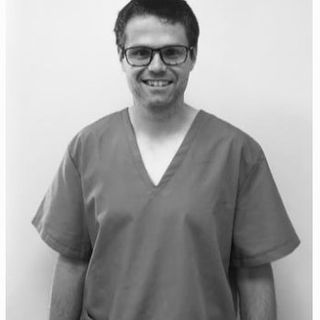 Martin Bateman
Dentist - GDC No 243868.
Martin qualified at the University of Liverpool and joined the practice in June 2015. He enjoys all aspects of general dentistry and his ethos is to use minimally invasive techniques in order to preserve as much tooth tissue as possible, whilst still producing an aesthetic result.
In his spare time Martin enjoys running and spending time with his family and two children.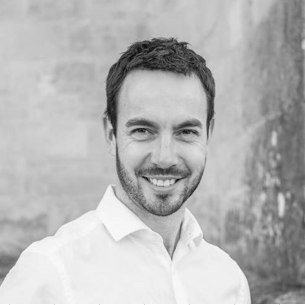 Dr AJ Haasbroek
Implant Dentist
AJ is enthusiastic, passionate about people and constantly goes the extra mile to ensure his patients get the best possible treatment. He is continually developing and improving his skill with modern advancements in implantology.
He qualified from the University of the Witwatersrand in 2010, completed his primary dental implantology training at the University of Pretoria in 2014 and is currently enrolled in the European MSc for implant dentistry.
His practice is limited to exclusively performing dental implant surgery.
When AJ is not working, he enjoys traveling and exploring with his lovely wife and two children. Anna Relats Vilar
VTE Dentist - GDC No 282193.
Anna qualified at The International University of Catalonia in 2018 and joined the practice in June 2019. She has settled into the practice well and is keen to offer her patients the best care avialable. In her spare time she enjoys skiing, playing tennis, reading and photography.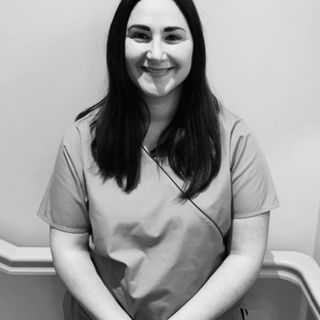 Mariana Persigo
Hygienist - GDC No 274702
Mariana is a Dentist, qualified in the University of Buenos Aires, Argentina, in 2012. She is offering hygiene services within the practice. Mariana joined the practice in February 2020 and she enjoys working for the company.
Her priority is to ensure all of her patients are well looked after, and they understand how to work together towards a good oral health.   
Outside of work Mariana enjoys gardening and spending time with her family and daughter.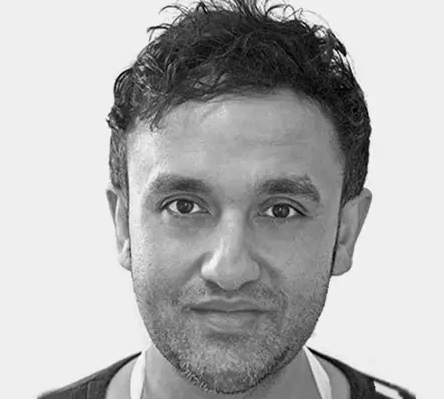 Dr Avik Jonathan Dandapat
Implant Dentist - GDC No: 79966
BDS(Birm), MFGDP(UK) RCS Eng, Dip.Imp.Dent RCS(Eng), MSc(Implant Dentistry), Leeds UK
Avik qualified from Birmingham University where he gained his BDS qualification.
He went on to working in a private practice in Royal Leamington Spa and attained the MFGDP (UK) qualification by exam 2 years after qualifying (at the earliest possible time allowed).
After a period of general practice training, he was involved in surgical dentistry in hospitals based in various Maxillo-Facial departments around the UK.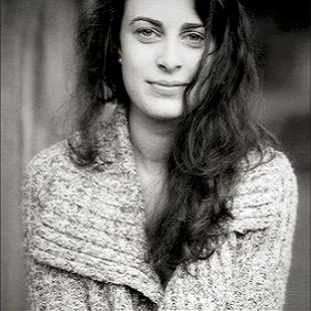 Ms Ania Nohawica-Heer BDS (Dundee), MFDS RCSEd, MFGDP (UK)
Implant Dentist
Ania is a UK graduate who has worked in Scotland, before joining our group. She has advanced knowledge in  specialised areas of dentistry including implants and facial aesthetics. She gained her qualifications in Facial Aesthetics in 2014 and passed her MFDS examinations in 2016. She then completed an extensive Implant Academy course in London, and is currently completing the prestigious Royal college of Surgeons, London FGDP Postgraduate Diploma in Implant Dentistry. 
Ania will be helping you gain your smile back by presenting you with latest cutting edge options for tooth replacement and explaining the benefits of the latest anti-aging treatments including facial Aesthetics.  
In her spare time she enjoys long walks with her German Shepherd, yoga and cooking. Mariola Ortega-Monasterio Pinet
VTE Dentist - GDC No 282982.
Mariola qualified at The International University of Catalonia in 2018 and joined the practice in June 2019. She has settled into the practice well and is keen to offer her patients the best care available. In her spare time she enjoys skiing and is a skiing instructor. Gayla Hristova
Dentist - GDC No 145745.
Galya is from Bulgaria and joined the practice in May 2018. She works two days a week at the moment and does all she can to make sure her patients are happy and receive the best care.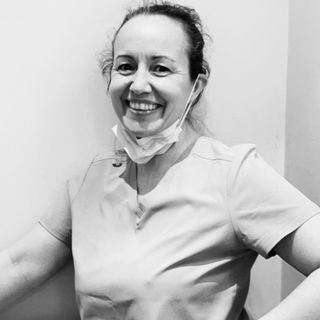 Emma Wise
Hygienist - GDC No 4949.
Emma qualified at Eastman Dental Hospital in September 1995 and has been with the practice since August 2016.
She continues to enhance her skills undertaking Continuing Professional Development (CPD) on a regular basis, together with networking with colleagues to help provide the best treatment within her scope of practice.
Outside of dentistry, she enjoys travelling, snow skiing, tennis, cycling, photography and gardening. Michelle Taylor
Practice co-ordinator
Michelle studied at Uxbridge College, apart from valuable reception and practice management skills, she is a qualified dental nurse.
This mix of skills help ensure patients receive valuable support and advice from the time they arrive at our practice. Her friendly manner is an equal asset to patients and to the Dentalcare team she enjoys being part of. Dawn Hodgson
Practice Manager
Dawn is an experienced CQC Registered Manager with over 20 years as a qualified Dental Nurse, Implant Nurse and Treatment Co-ordinator.
Her experience in NHS and Private dentistry brings an efficiency to Bradford On Avon On Avon that benefits patients so staff can focus on what they do best, which is helping patients in a relaxed and effective environment. Sue Greenhalgh
Receptionist
Sue joined the practice in March 2018, she has been a qualified Dental Nurse for over 20 years, she is now part of our reception team.
This experience in the field helps her ensure that the patients receive the best quality of service through their journey from the moment they walk through the door. Velizara Georgieva
Dental Nurse
Vili joined Dental Care BOA as a dental nurse in July 2019.
She gained her Dental Nurse qualification in August 2019 at Bristol College whilst working as a Trainee Dental Nurse in a Private Dental Practice during her time of training for a year.
Vili was born and grew up in the Balkans with her family. Before her training as a dental nurse Vili worked as a Photojournalist for a daily newspaper. She then went onto running a coffee shop in Sofia.
She moved to the UK in the year 2013 where she decided to expand on her personal development and training and decided to become a Dental Nurse. Since qualifying Vili has completed many training courses to enhance her general dental knowledge to provide valuable Dental and Oral health advise to patients.
When Vili isn't working she enjoys long walks with her four-legged friend (Aza the dog) and participating in sporting activities.
You will always find Vili working hard around the practice helping out the patients and members of her team. Leum Hillman
Trainee Dental Nurse
Liam has been with the practice since June 2016. He started his Diploma in Dental Nursing in February 2018 and is working towards being fully qualified. He has experience working with implants and hygienists, as well as routine dentistry both private and NHS.
Liam thoroughly enjoys working as a team at the practice, and giving patients a positive and relaxing experience.
In his spare time Liam enjoys taking his two Chihuahuas Luna & Darcey for long walks and trips to the beach! Jessica Bristow
Practice Manager/ Head Dental Nurse
Jess is the Lead Nurse here at Dental Care Bradford on Avon. She has been dental nursing for six years working in both NHS and private environments, with experience in Implants, specialist periodontal treatment, specialist endodontic treatment and orthodontic treatment.
Recently Jess has taken over the role of Practice Manager.
In her spare time, Jess loves to walk her dog and go for long walks and morning runs.
Jess loves working alongside her colleagues to help provide the best care possible to her patients. Antonia Griggs
Dental Nurse
Antonia joined Dentalcare Bradford-On-Avon in December 2020, she has been dental nursing for four years and has worked in both NHS and private practices. Antonia has experience in Implants, Specialist Endodontics, Orthodontics and Oral Surgery. Antonia is particularly interested in cosmetic dentistry, facial aesthetics and oral surgery and her favourite procedure to assist in is a sinus lift.
You'll always find Antonia working hard and ensuring patients are well looked after within the practice.
In her spare time Antonia enjoys cycling, yoga, going to the gym, socialising with friends and travelling. Darcey Mellen
Trainee Dental Nurse
Darcey has recently joined the practice in March 2020 as a trainee dental nurse with a background in health and social care.
She has a keen interest in supporting patients with dementia and Alzheimer's and creating a positive atmosphere and experience. She is looking forward to doing further training in radiography to follow in her mother's footsteps who was a radiologist.
When Darcey isn't in the practice, she does affiliated show jumping with her horse Vera Pepper. Leyre Millias
Dentist - GDC No 287351
Leyre qualified at Complutense University in Madrid and joined the practice in January 2020. Currently, she works as a general dentist providing the best treatment according to each patient's needs. In the future, she would like to apply for advanced training in periodontology.
In her spare time Leyre enjoys reading, she also loves writing short stories and photography.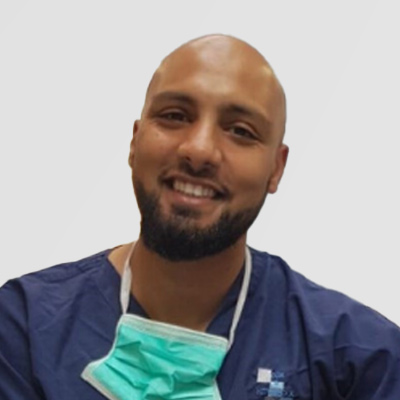 Toheed Hamid
Associate Implant Dentist - GDC No 154982
Toheed graduated from the University of Bristol in 2008 and has worked in NHS and Private Practices since qualifying. He has developed a reputation for being an empathetic, thorough, skilled and well-mannered dentist.
Over the past 6 years, Toheed has held the role of Foundation Dentist Trainer in the Southwest deanery with great enthusiasm. In this role, he is responsible for mentoring and guiding newly-qualified dentists during their transition from university to general practice. It is a role he enjoys immensely and one that allows him to provide support and reassurance to the next generation of dentists.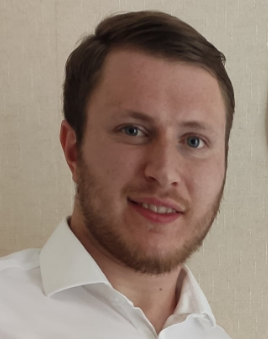 James Lee
Dentist – GDC No 290530
James qualified in dentistry at UEM in Madrid and joined Dentalcare Group in August 2020.  He enjoys providing friendly, high quality care to patients, whilst working as part of the Bradford-on-Avon team.
His particular area of interest is aesthetic dentistry, and his aim is to make every patient feel calm and to be happy with their smile.
Outside of work, James likes travelling, keeping-fit and playing tennis.
Our values at Dentalcare Bradford On Avon
Our Vision is based on the 4Ps at Dentalcare Bradford On Avon
Patients
Establishing the highest professional standards of patient care, with a commitment to ethical dental practice.
Professional
Through our code of professional dignity we are accountable for providing exceptional dentistry.
People
An atmosphere of achievement is established through inspiring success and building a transparent team.
Performance
Being a highly effective, productive team.
Why Choose Dentalcare Bradford On Avon
0% finance available
Online booking facility 24/7
Flexibility; early morning, late afternoon and on Saturdays appointments, so you never have to take time off work
A highly experienced and qualified team of professionals
Wide range of dental services to help patients achieve beautiful and healthy teeth
Options for nervous patients
Working towards digital dentistry – so no more impressions
Family friendly
Dental fees
At Dentalcare Bradford On Avon, we treat every patient as an individuals, therefore each treatment plan is completely bespoke. 
Finance
We offer finance options because we believe everyone should be able to benefit from high-quality dental care.
Before & after
We are often told by our patients that the dental treatments we have provided has dramatically improved their quality of life.