Meet The Team
at Dentalcare Bradford On Avon
Dentalcare Bradford On Avon Dental Team
Your dental team is made up of highly qualified, experienced, friendly professionals that care about you and your dental health. Here is some more information about the team: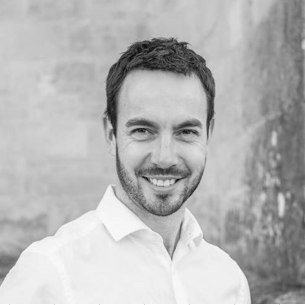 Dr AJ Haasbroek
Implant Dentist
AJ is enthusiastic, passionate about people and constantly goes the extra mile to ensure his patients get the best possible treatment. He is continually developing and improving his skill with modern advancements in implantology.
He qualified from the University of the Witwatersrand in 2010, completed his primary dental implantology training at the University of Pretoria in 2014 and is currently enrolled in the European MSc for implant dentistry.
His practice is limited to exclusively performing dental implant surgery.
When AJ is not working, he enjoys traveling and exploring with his lovely wife and two children.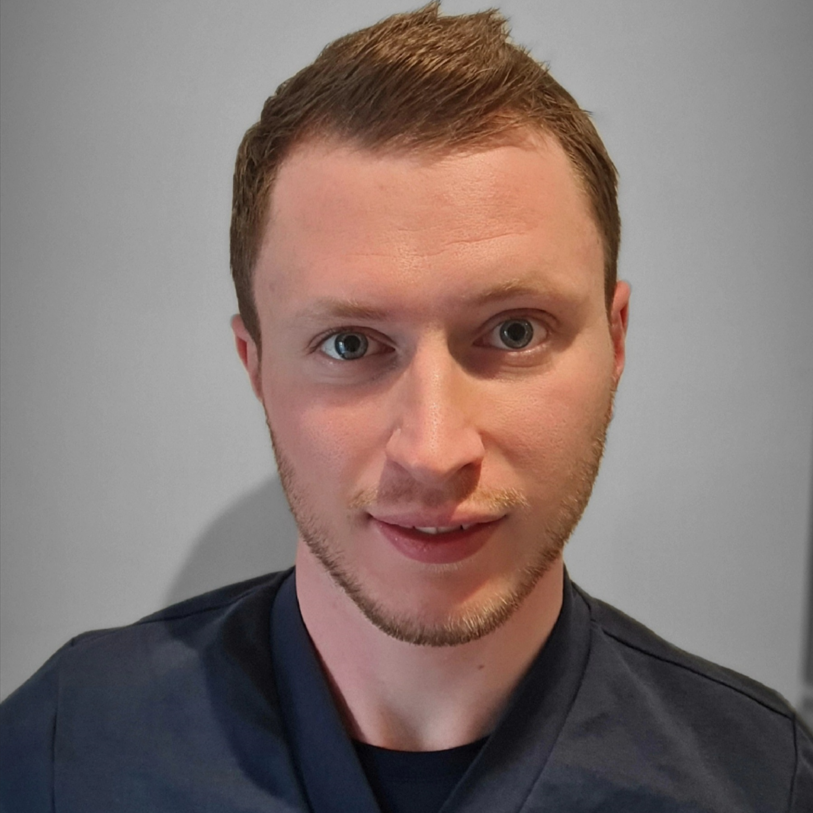 James Lee
Dentist – GDC No 290530
James qualified in dentistry at UEM in Madrid and joined Dentalcare Group in August 2020.  He enjoys providing friendly, high quality care to patients, whilst working as part of the Bradford-on-Avon team.
His particular area of interest is aesthetic dentistry, and his aim is to make every patient feel calm and to be happy with their smile.
Outside of work, James likes travelling, keeping-fit and playing tennis.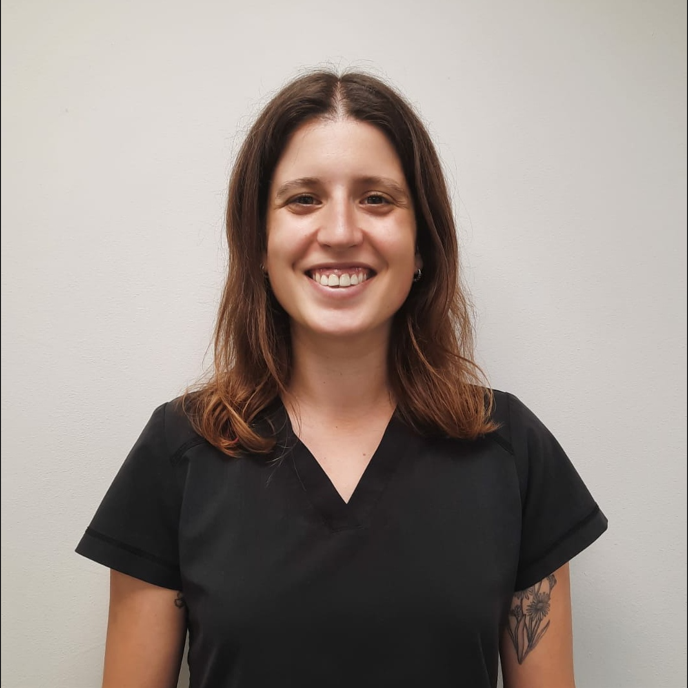 Dr Ana Marques Maia
Dentist - GDC No 269513
Ana qualified in Portugal in 2015. Before joining Dentalcare Westbury, she worked as a private dentist in Portugal and as a volunteer dentist in Africa.
Her belief is that people of all ages deserve the best oral care available, and this is her biggest motivation; to provide every patient with a positive and comfortable experience.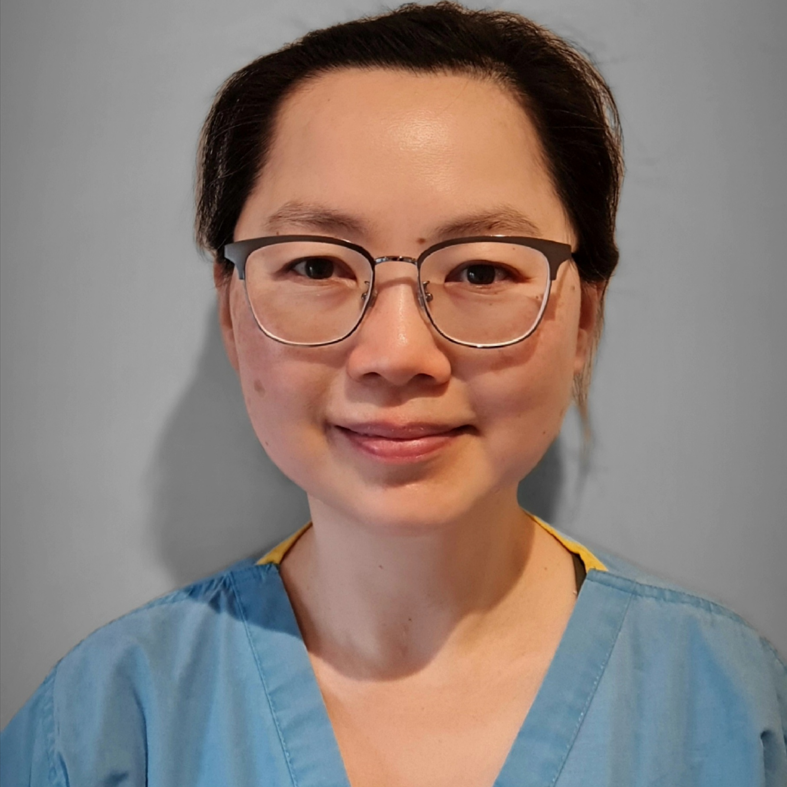 Gillian See Tying Ngae
Associate Dentist
Bio to follow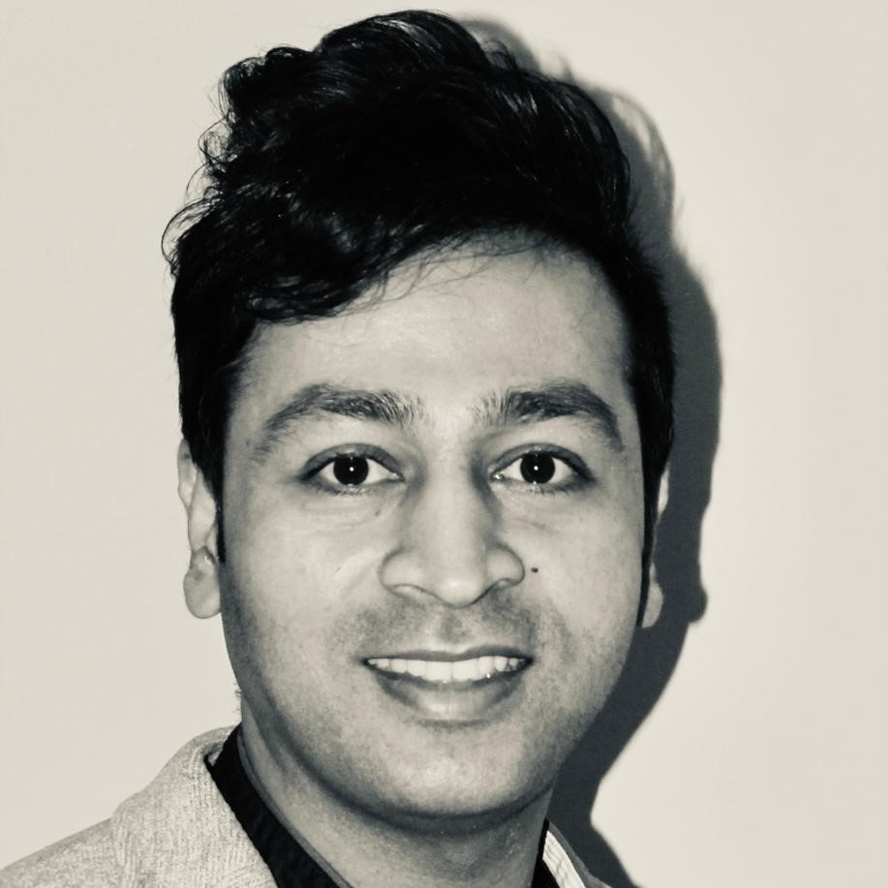 Dr Prateek Mehta
Orthotontist BDS, MDS, MOrth-RCPSG, MOrth-RCSE
Dr. Mehta obtained his BDS (2006) and Masters degree in Orthodontics (2011) from India and subsequently MOrth from Royal College of Physicians and Surgeons (Glasgow). He kickstarted his career here by passing the ORE and began working in a mixed practice doing private orthodontic treatment.
Parteek is extremely passionate about dentistry and so he did not want to confine himself purely to Orthodontics. He widened his horizon by completing courses in Restorative and Facial Aesthetics. The additional knowledge and skills gained facilitate him in not just aligning the teeth or doing smile makeovers but also to combine the expertise to achieve better treatment outcomes. His current portfolio puts him in a unique position to produce both beautiful and functional longer lasting smiles. In Orthodontics, he takes pride in understanding patient's need and tries to achieve the best result with the methods most suitable for his clients.
Parteek takes pride in helping not only his patients but also his peers and colleagues. He is on of the mentors with IAS Academy with a view to guiding other dentists to improve some aspects of their dentistry.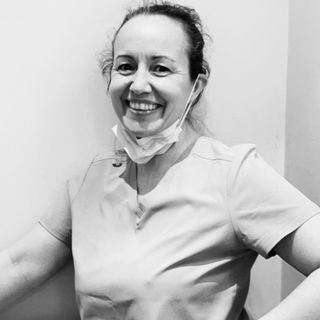 Emma MacDonald
Hygienist - GDC No 4949.
Emma qualified at Eastman Dental Hospital in September 1995 and has been with the practice since August 2016.
She continues to enhance her skills undertaking Continuing Professional Development (CPD) on a regular basis, together with networking with colleagues to help provide the best treatment within her scope of practice.
Outside of dentistry, she enjoys travelling, snow skiing, tennis, cycling, photography and gardening.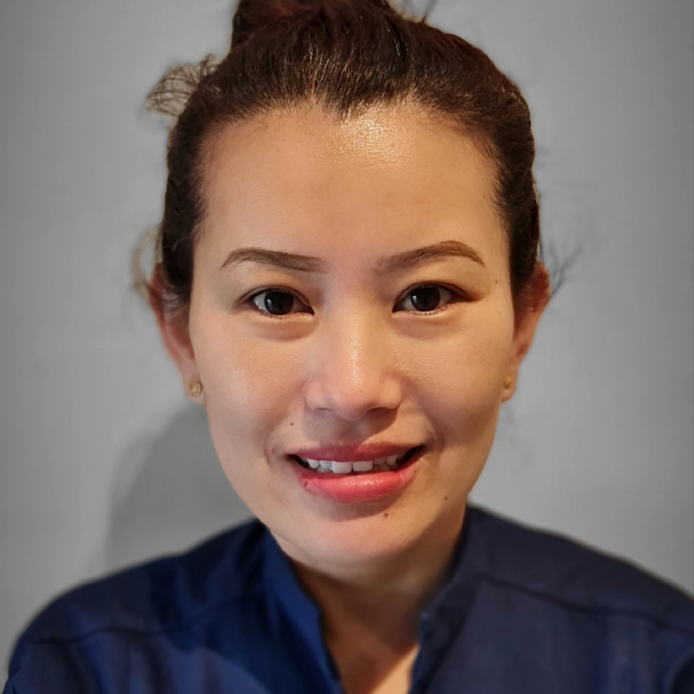 Hema Gurung
Dental Nurse
Hema enjoys meeting new people every day, as a Qualified Dental Nurse she is assisting the Dentist with care and sympathy to patients ensuring, that highest standards of Infection control and patient satisfaction are achieved. Hema likes to build good relationships within the team as well as with patients, she is very driven and likes to help others.
Agnieszka Lorek
Dental Nurse
Aga has been working for Dentalcare as a Qualified Dental Nurse for over 15 years, she is very loyal and valuable team member. Aga has received a loyalty reward for her service at the company. Aga loves what she does, she is caring, always smiling and very positive. Her strength is knowledge of Infection Control guidelines and applying these into practice at   the same time training trainee dental nurses effectively. In her free time, she loves gardening and walking with her dog Luna around the fields.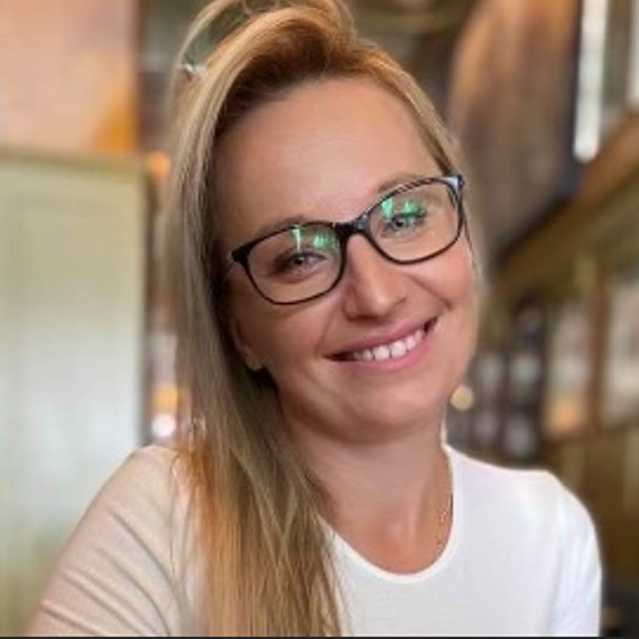 Magdalena Zagrabska
Trainee Dental Nurse
If I must write something about myself, I think that the most important thing is that you should never stop dreaming. I am a qualified physical education teacher who loves to develop and loves working with people. My professional experience so far gained in a company that is a market leader in the distribution of school and sports uniforms in the UK, it gave me the opportunity to develop myself and believe in my interpersonal abilities. In my free time I am fulfilling myself as a mother of 3.5-year-old Sophia and my husband. The family is the most important part of my life because it motivates me to reach for new goals. I love to relax actively, jogging or exercising, but a good book and movie also gives me a lot of relaxation.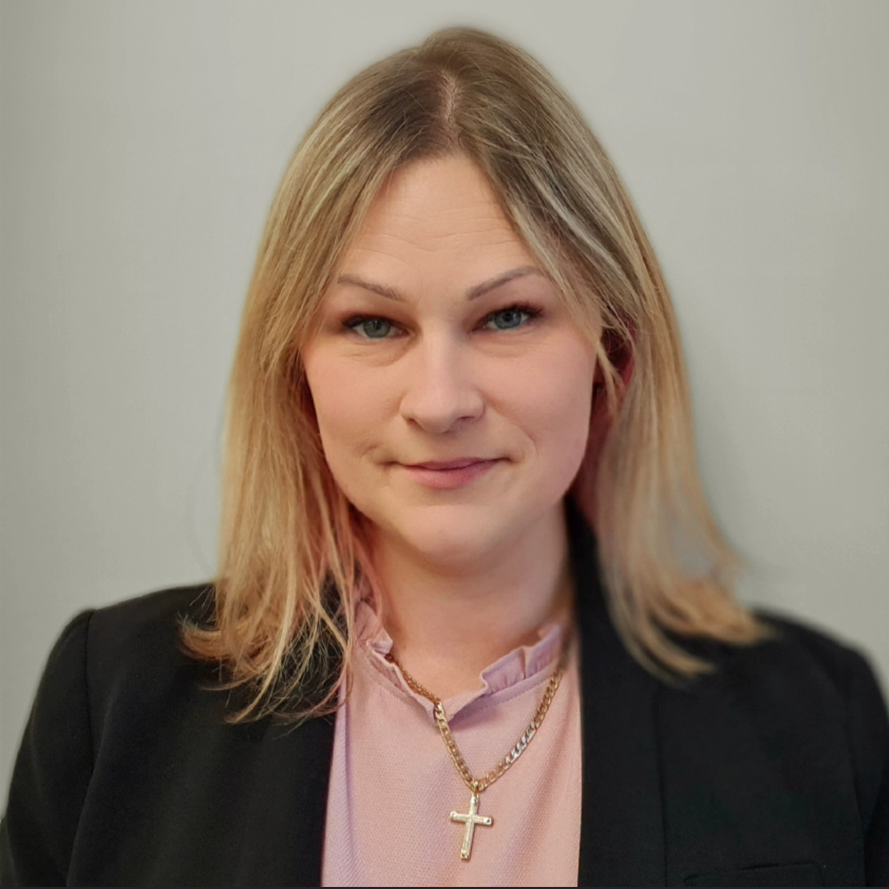 Monika Marek
Practice Manager
Monika has joined the Practice in December 2021, although she has experience in working with Dentalcare since 2014 in various roles. Monika has confidence, a can do attitude and adequate training in running a Practice effectively, where main priority are people, that's the team and patients. Monika has a mission to complete at the Practice she is managing to make it a successful and known as family friendly Practice with high quality treatment provided. She enjoys training and developing people's skills make them feel important and appreciated. Monika is passionate about what she does and she feels fulfilled when she is able to make a difference.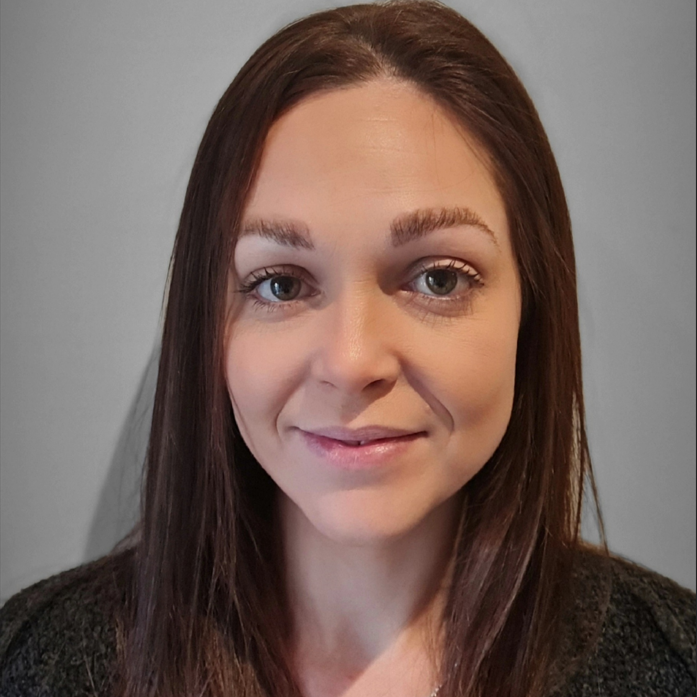 Elizabeth Bunting
Head Receptionist
Liz joined dental care as part of the front of house team in November 2021, She will endeavor to make sure our patients are well looked after so that we can provide the best dental service in a great family friendly environment. When not at work, Liz enjoys spending time with her 5 children and future husband, socialising with friends and family!
Our values at Dentalcare Bradford On Avon
Our Vision is based on the 4Ps at Dentalcare Bradford On Avon
Patients
Establishing the highest professional standards of patient care, with a commitment to ethical dental practice.
Professional
Through our code of professional dignity we are accountable for providing exceptional dentistry.
People
An atmosphere of achievement is established through inspiring success and building a transparent team.
Performance
Being a highly effective, productive team.
Why Choose Dentalcare Bradford On Avon
0% finance available
Online booking facility 24/7
Flexibility; early morning, late afternoon and on Saturdays appointments, so you never have to take time off work
A highly experienced and qualified team of professionals
Wide range of dental services to help patients achieve beautiful and healthy teeth
Options for nervous patients
Working towards digital dentistry – so no more impressions
Family friendly
Dental fees
At Dentalcare Bradford On Avon, we treat every patient as an individuals, therefore each treatment plan is completely bespoke. 
Finance
We offer finance options because we believe everyone should be able to benefit from high-quality dental care.
Before & after
We are often told by our patients that the dental treatments we have provided has dramatically improved their quality of life.